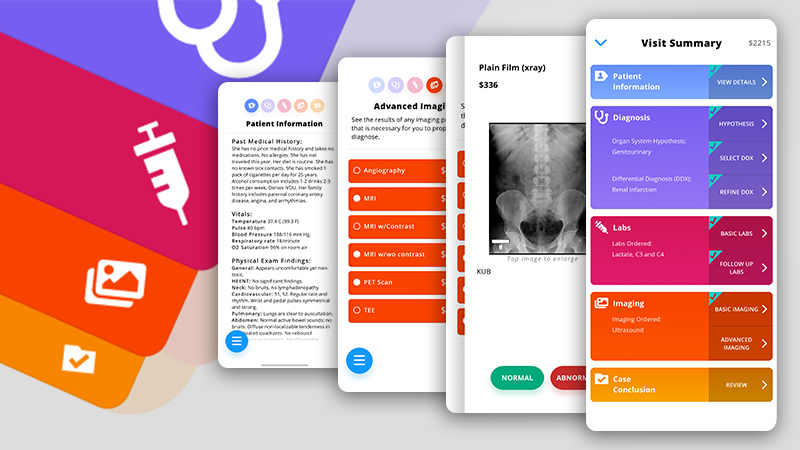 This app is designed for early clinicians to practice using diagnostic testing to arrive at a simulated patient's diagnosis. Patient histories are provided - the goal of playing is to choose diagnostic tests to get to the right diagnosis as efficiently as possible.
Each test accrues additional expense, and users can compare their costs to that of the experienced clinician. Just as in real life, making incorrect choices still provides valuable learning as feedback from experienced clinicians follows diagnosis selections.
In addition, some cases will also provide opportunity for making choices in patient management, with clinical feedback provided for all selections. Hyperlinks to relevant literature are included for easy access to further information.
Once diagnosis is made, users will have opportunity to provide specific feedback through a survey link - we hope you'll fill it out and help faculty make this as useful a learning tool as possible!
This app was built through a partnership between Jump Simulation and faculty from the University of Illinois College of Medicine.
Target Users:
Medical students, residents, providers, and other medical professionals that perform clinical diagnosis